Athlon's Monthly Giveaway!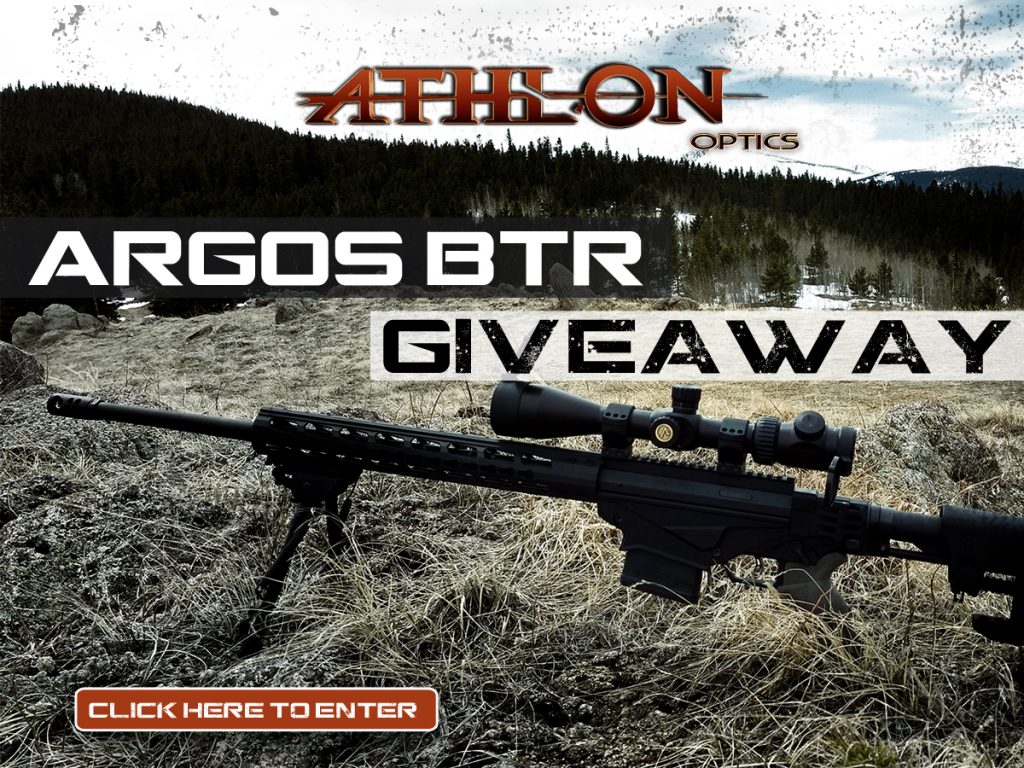 Winner receives a Athlon Argos BTR riflescope with magnification of their choice!  Athlon Optics will randomly draw a winner via www.Random.org based on a random number is selected via excel spread sheet on October 31, 2017. Please like us on Facebook to see the winner.
Beginning September 29, 2017, and continuing through October  30, 2017, Athlon Optics will receive entries to win Athlon Argos BTR riflescope.  No purchase necessary to enter.
The odds of winning depend on the number of entries received.  Winner must provide State ID. This contest void where prohibited by law. Winner must present proper identification to claim prize. Winner may be required to complete an affidavit of eligibility and liability release form or prize is void or will be awarded to an alternate winner at Athlon Optics option. Winner consents to the use of his or her name/likeness for publicity purposes (i.e., Athlon Optics web properties and social media websites) without additional compensation.
Decision of Athlon Optics will be final in all respects regarding the awarding of prizes. Athlon Optics reserves the right to refuse award of prize in the event of non-compliance with the contest rules, fraud, misrepresentation, or counterfeit, illegible or altered identification. By entering this contest, "Athlon Optics Argos BTR riflescope", each participant and winner waives any and all claims of liability against Athlon Optics and its employees, distributors, affiliates, subsidiaries, agents, managers, contractors, advertising and promotion fulfillment and/or judging agencies, retailers of all such companies, persons and/or entities ("Sponsor and their agents"), for any personal injury or loss which may occur from the conduct of, or participation in, the promotion, or from the use of any prize. One winner will be drawn at random on October 31, 2017