New Products 2021
Download the 2021 Catalog
Meet the Ares ETR 1-10×24 UHD, the ultimate low power variable optic (LPVO) at an unbeatable price. Designed equally for expedient close-range engagements and precise long range shots. This 10x magnification range provides fast target acquisition and a wide field of view. The Ares ETR's extraordinary versatility creates an exceptional option for any DMR (designated marksman rifle) setup. Locking turrets and a precision zero stop combined give any modern marksman peace of mind when they take to the woods.
The speed and versatility of a red dot goes unmatched in close range engagements. The Midas LE brings both competitors and LEO a red dot designed to excel in stressful situations. Whether you are running an AR or PCC in competition, hunting, or running a red dot on a patrol rifle, the Midas LE has you covered. The Midas LE is always ready. Quickly asses a target array and engage without hesitation with a massive 28x36mm objective for an unobstructed field of view.
A titan in long range precision, the Cronus BTR GEN2 is a favorite in the Precision Rifle Series as a training rifle scope as well as a primary . Poor weather and low light conditions are no match for UHD extra-low dispersion lenses. Cut through mirage and leave the competition in the dust. From Precision Rifle Series Shooting to the most demanding hunt, the Cronus BTR GEN2 is up to the challenge. The next generation of the Cronus BTR is now equipped with our applauded internal stainless-steel component turret design producing sharp, loud, tactile clicks.
The Athlon TSP1 fixed 1x prism scope gives you great versatility. This optic is equipped with a prism for a crisp, vivid image. The prism-based design allows for a more compact scope without sacrificing optical quality. The Athlon prism red dots are nitrogen-filled, fog proof and shock proof, allowing for reliable use in a wide range of environments. The reticles are etched directly on the glass to make sure you have consistent point-of-aim at all times. Whether you have the illumination on or off, the reticle is always visible.
Hunters and PRS shooters alike can benefit from a scope like the Ares ETR 3-18×50, especially one with high end glass. Keep the edge in tough and low-light conditions with UHD glass and Advanced Fully Multi-Coated lenses. No matter how tiring the trek to your hunting spot or how brutal the PRS stage plan is, the Ares ETR's locking windage turret and Precision Zero Stop will keep you on target. This 6x magnification range is ideal for those needing a great field of view on low power, and a high enough magnification to address long range targets.
After a brutal hike or a long sit in the tree stand, it all comes down to one shot. Don't misjudge your distance, you've come too far to miss now. Use the scan mode to quickly scan the field from 5 yards to 1 mile. Displays distances in yards or meters and 3 different ranging modes: Horizontal (line of sight), Vertical and Angle compensated. Waterproofing and non-slip grip Rubber Armor protect the Midas 1 Mile on the toughest hunts.
When details matter, look no further than the 20-60×85 Ares G2 UHD. Whether you are a birder looking for variances in plumage, or a precision shooter spotting impacts at 1,000 yards the extra-low dispersion glass provides vivid clarity and resolution in a full-size spotting scope. The Ares G2 20-60×85 features the ability to pair with an optional fixed 28x ranging reticle eyepiece.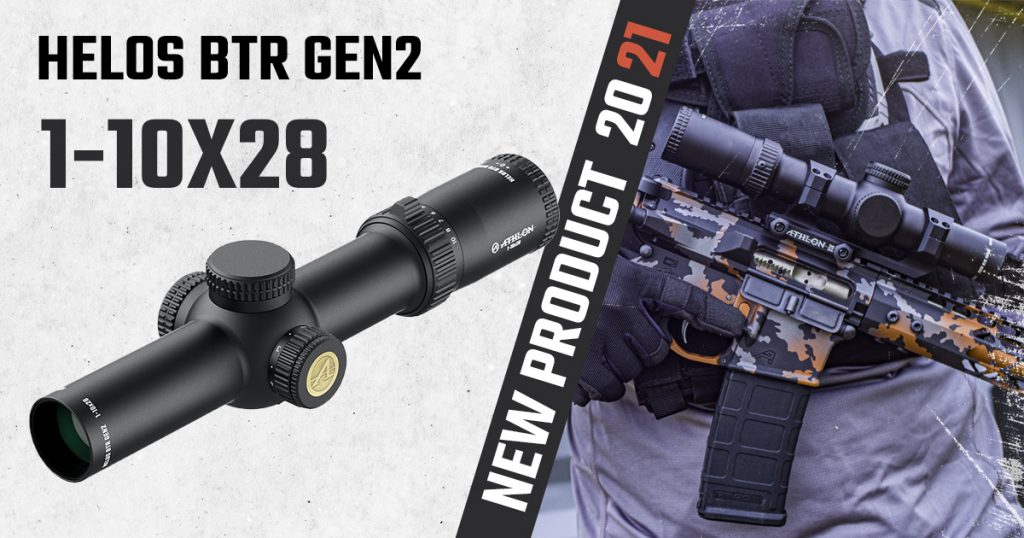 Looking for an affordable 1-10x second focal plane? The Helos line offers it! Capped turrets eliminate any worry of loosing zero in tough conditions.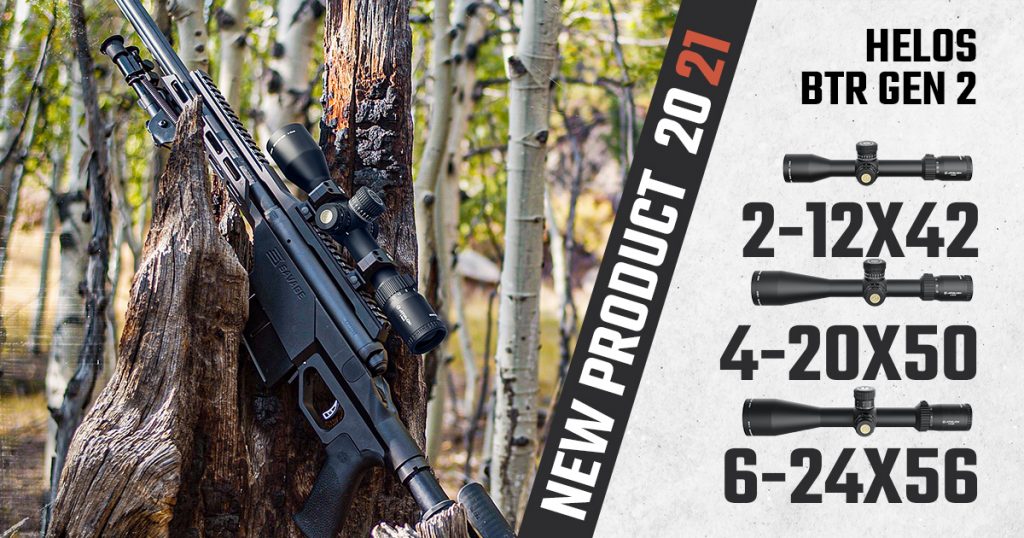 The latest update in our line up is a completely revamped Helos BTR GEN2 Line. The entire lineup features 100+ MOA of elevation adjustment! First Focal Plane options include 2-12x 4-20, and 6-24x mag ranges, complete with locking turrets and precision zero stop! The 6-24x is our most affordable 34mm yet!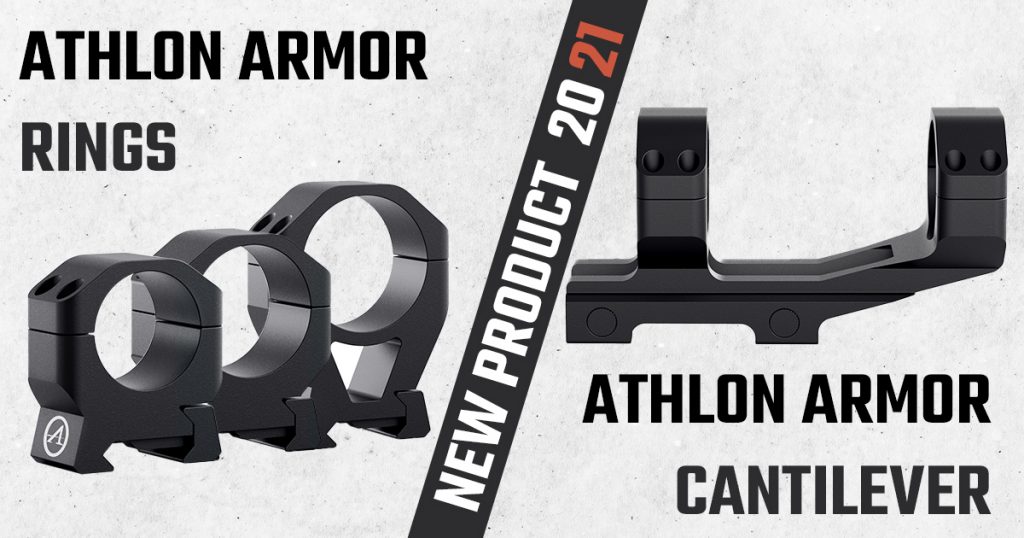 Introducing Athlon's value ring line. The Athlon Armor Rings and Cantilevers give shooters an even more affordable option.