Outdoor Life's Great Buy Spotting Scope
Voted Outdoor Life's
Great Buy 2020
By Andrew Mckean, Outdoor Life
Disclaimer: This review was written by Outdoor Life. This comes from Outdoor Life's  article "The 8 Best New Spottings Scopes Put to the Test."
"Prior to this year's optics test, if you had told me I could buy a honking-big 85mm spotting scope, with a decent image and first-rate controls in a good-looking package, for way under $400, I would have spit my teeth." – Andrew McKean, Outdoor Life
Spotting scopes are a little like residential plumbing. When they work, you hardly notice their service. It's when something goes wrong – a leaking pipe or a grainy image – that you start to question their utility.
This year's collection of spotting scopes is a mostly serviceable class. There are no heart-stopping gee-whiz scopes in the mix but, with only a few exceptions, there are few leaky pipes. We had eight scopes in this year's test, and the field was evenly divided between super-sized 80mm and larger scopes (based on the size of the objective lens) and those mid-sized and compact spotters that sport 65mm and smaller objective lenses.
What's interesting about this year's crop of spotters is the niche-filling presence of very affordable optics, decent spotters that cost under $600. Some of these, like Athlon's Argos HD ($369) represent a howling bargain, and should be considered by any hunter on a budget. Others, like Maven's new straight-barrel 65mm CS.1A, are fairly priced for their useful size and adequate image.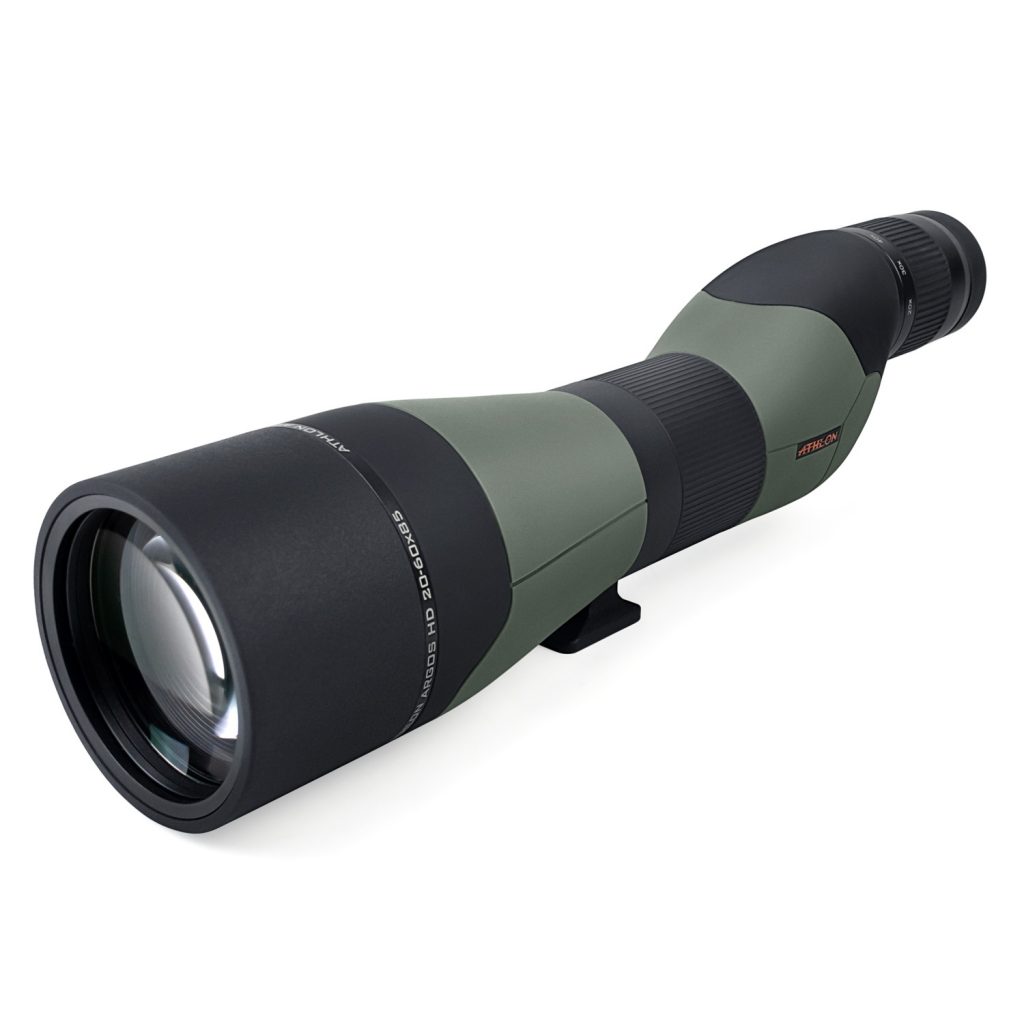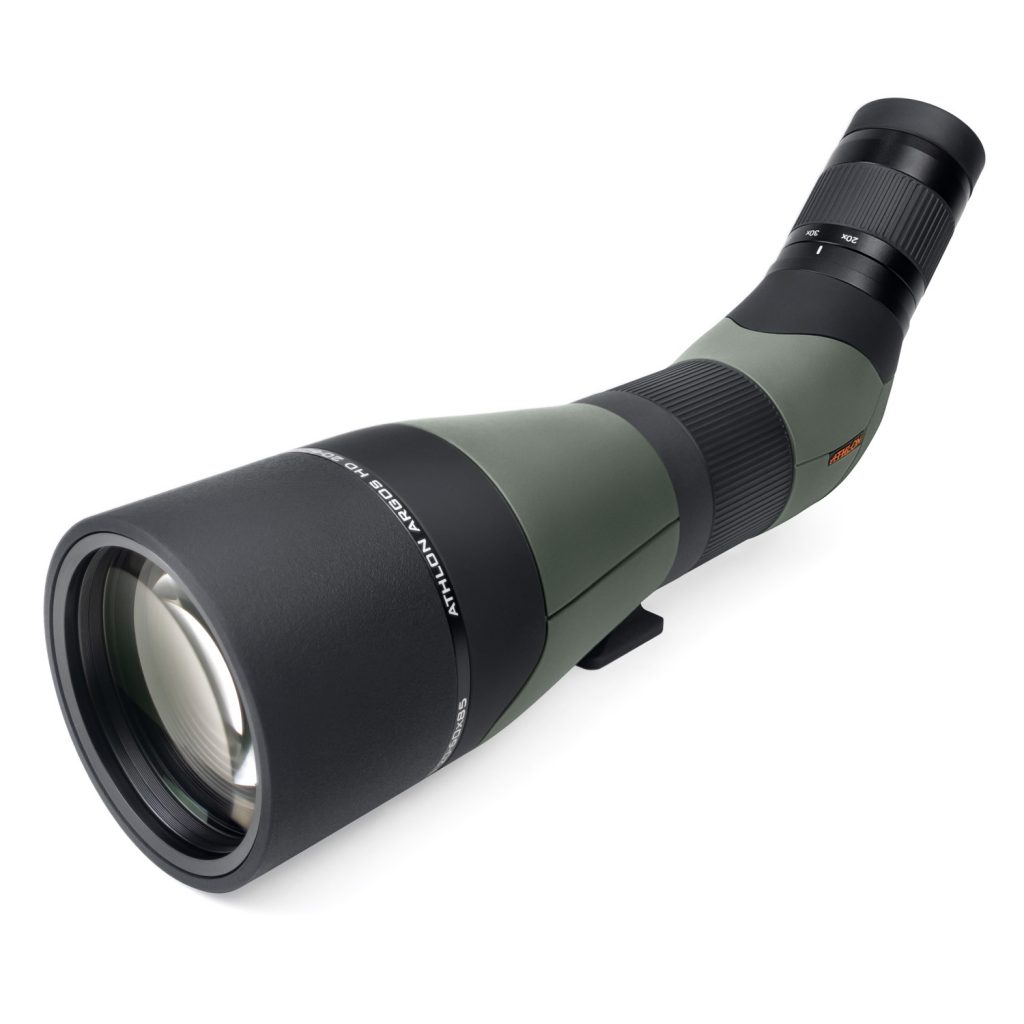 Athlon Optics- Featuring High Definition low dispersion glas (HD lenses), the Argos HD 20-60×85 comes in under $400. An exceptionally affordable spotting scope in our new 2020 product line up. 
For more information and a complete list of spotting scopes from Athlon Optics, check out our Field Guide to Spotting Scopes.