Prostaff Brandon Nily
Host of Coyote Calling Academy Podcast 
MAIN FOCUS: Predator HUnting
I am an avid hunter. I have hunted and been around hunting my whole life, My primary focus is Predator calling. I would love to chat and answer any questions, DM me on any of the my social media links!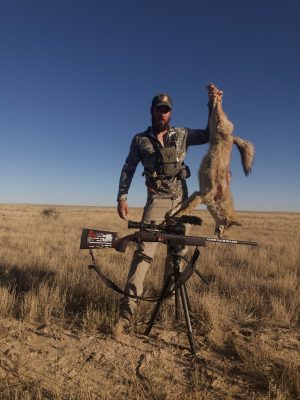 I have been predator calling for almost 10 years now. Just over 1 year ago I started a predator calling podcast to help shorten the learning curve for new callers. Predator calling is my passion, and I love to talk calling with anyone that will listen. I have a
obsession with calling in general and love hunting the animals that i can call
my favorites are coyotes, cats and elk.
Predator set up of Choice 
Firearm: Remington 700 .243win. 
Stock: Bell and Carlson Varmint 
Optic: Athlon Ares 2.5-15×50
Shooting Platform: Triclawps saddle on a 2vets No Name Jr. tripod
Bullets: 70Gr sierra Matchking BTHP- varget powder 
BackCountry Optics 
Athlon Cronus 10×42
Athlon Midas Rangefnder
Athlon Ares 20x60x85mm Spotting Scope
Athlon Ares 7.5×22.5x50mm Spotting Scope 
 I first found my passion for calling at a very young age running around blowing on a diaphragm turkey call, and not much has changed with age I still run around blowing on hand calls and diaphragms every chance I get I have recently found a new adventure  with doing solo backcountry archery hunts for Deer and Elk in the high country, that gives me a chance to slow down the hustle of everyday life and enjoy Gods beautiful creations. I found that being Solo in the high country is very good for the soul and self-reflection, while also pushing your body and mind to the limits.