Unbelievable Shot by Jesse Now BELIEVABLE with Ares BTR Rifle Scope!
Unbelievable Accomplishment by Jesse Skinner made BELIEVABLE with his Skill & the ALL NEW Ares BTR Rifle Scope!
Check out his testimony!
Thought I would share this story with you. I built this rifle the Wednesday before Thanksgiving. Friday after Thanksgiving, I mounted a ARES 4.5-27 mil /mil scope on it and headed to the range to do the bare minimum of load development /scope sight in/ chronograph work up – less than 40 rds total and went home to load ammo for a match the next day. Saturday, I went to an Extreme Long Range match that had targets between 1516 and 2208 yards. I knew going out that I might have a little trouble going to 2208 yards as all I had laying around for a scope base had 20 MOA slope and I didn't have time to set the base up on the mill and increase the slope.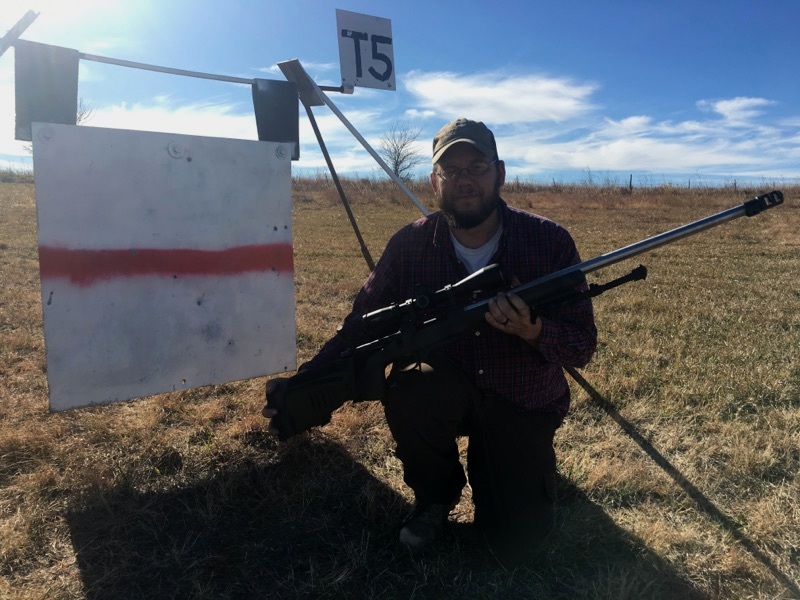 Honestly I didn't think it would matter given my low (non-existent) level of preparation for the match, I figured I would drop out early. I had a first round hit at 1516 yds and again at 1951 yards! Your scope tracks well and the reticle's calibration is on as I didn't have enough travel with a 20 moa base to hit past the 1675 yd target without holdovers! I placed third overall in the match and hit the 2208 yard target with an extreme hold over (3 mils more than the reticle's 10 mil of hold over).
The Ares is a winner and way out performs it's price point both optically and mechanically!
Respectfully
Jesse Skinner, PE
A: Thank You Jesse for the Awesome Testimony! Great Skills with a Great Ares BTR Rifle Scope!
www.AthlonOptics.com Toll-Free 1-855-913-5678
Pick Your Flavor of Ares by clicking on this link: https://athlonoptics.com/product-category/riflescopes/athlon-optics-rifle-scopes-ares-btr/
Athlon Gold Medal Lifetime Warranty! What scope is right for you? Got Questions? There is no doubt, with the Athlon Lifetime Warranty that Athlon Optics Has Got Your Back!
Find Your Local Athlon Dealer: http://athlonoptics.com/where-to-buy/
Check out Athlon Optics for all of your optics needs. We have award winning quality binoculars, rifle scopes, spotting scopes, red dots, magnifiers and many accessories! Perfect for long range, precision shooting, air gun, hunting, predator hunting, law enforcement, tactical or just banging steel for fun!
You can't beat the quality with the clarity of our glass with special lens coatings for a more vibrant image. Athlon Optics has got your back!
#athlonoptics
#athlonlifetimewarranty
#athlonprecision
#athlonquality
#athlonclarity
#athlonnation