New Arrivals 2020
The Ares UHD 15-45 family of spotting scopes were designed with advanced optical quality and ease of use in mind. Designed with bright, razor-sharp imagery and a rugged, weatherproof design, the Ares is ready for any condition.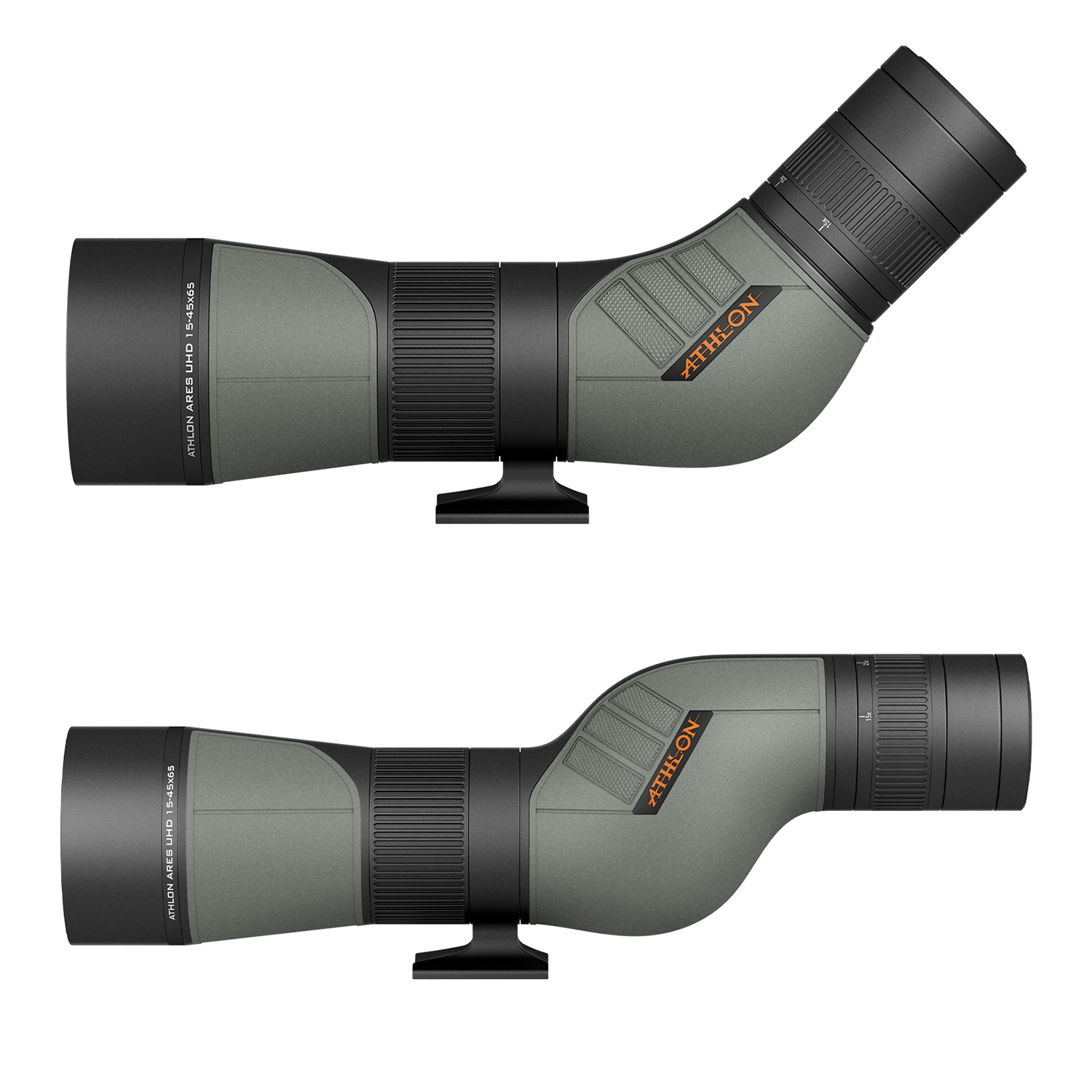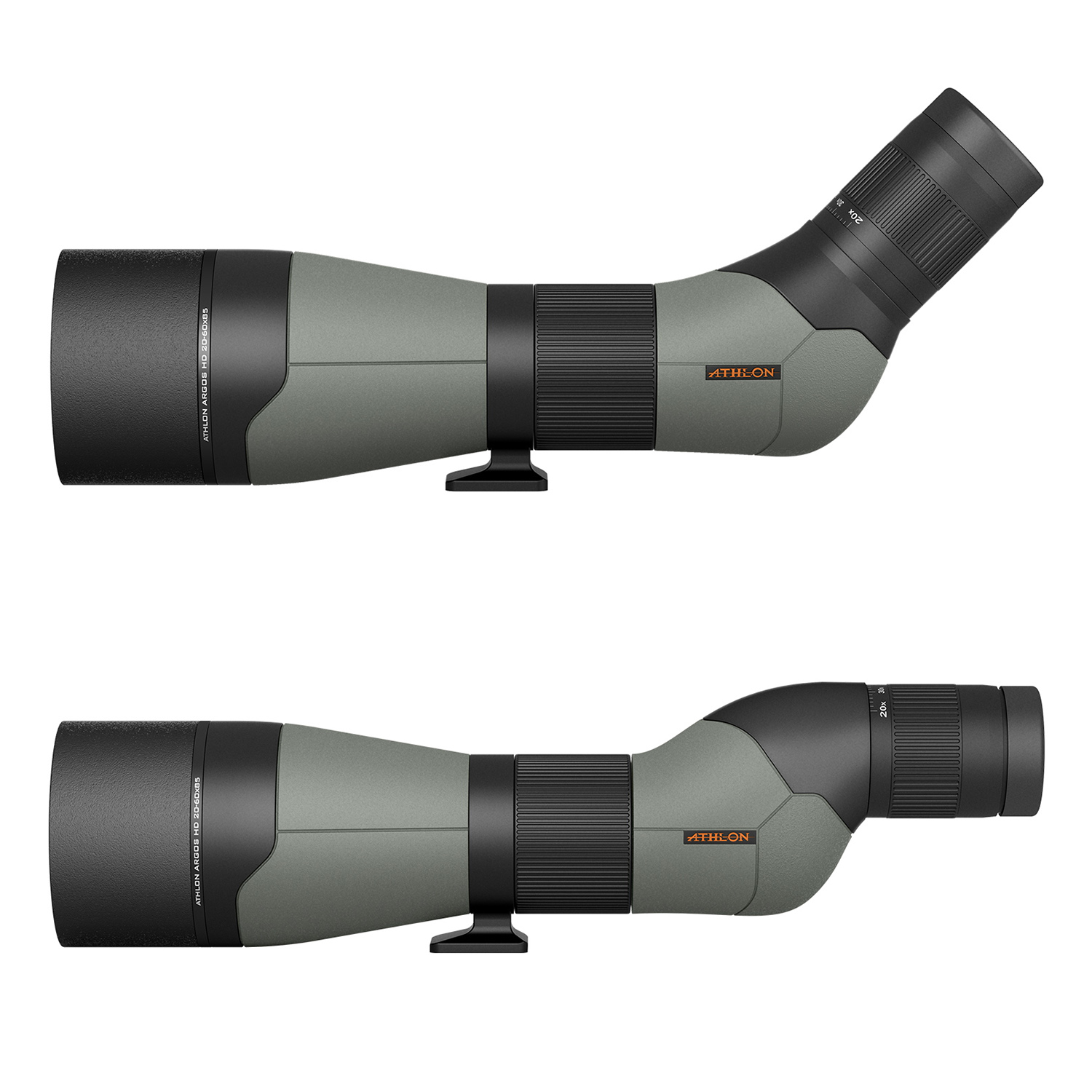 We designed the Argos family of spotting scopes with good optical quality and ease of use in mind.  The Argos spotting scope features our wind band fully multi-coated lenses and porro prisms with phased coating.
We updated Cronus, Midas, Argos, and Neos families of Binoculars with new exterior designs and additional features.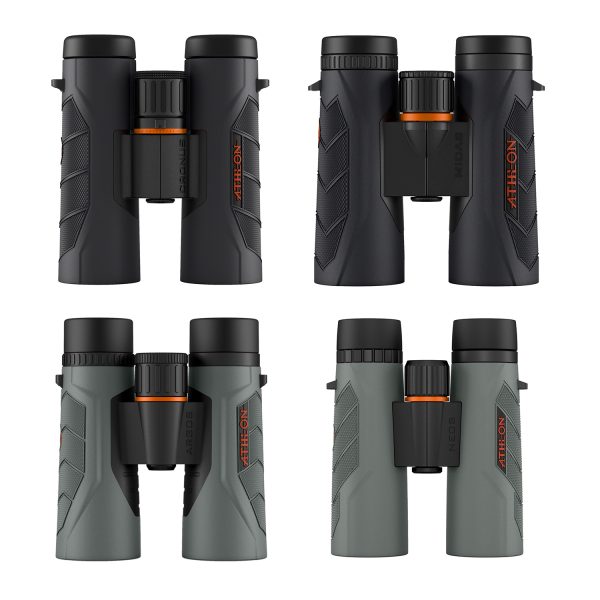 Built off the success of the 1st generation Ares BTR, the GEN 2 is still a top-tier riflescope, without the price tag. The Ares GEN 2 acquires a new stainless steel turret design, just like the Midas TAC and Ares ETR lines.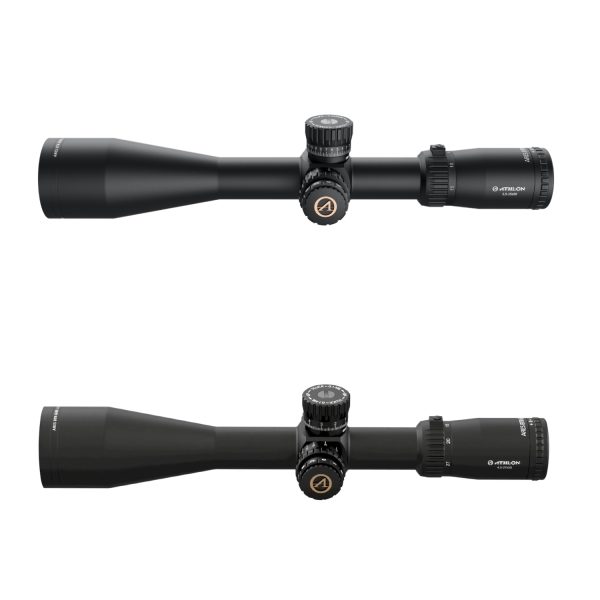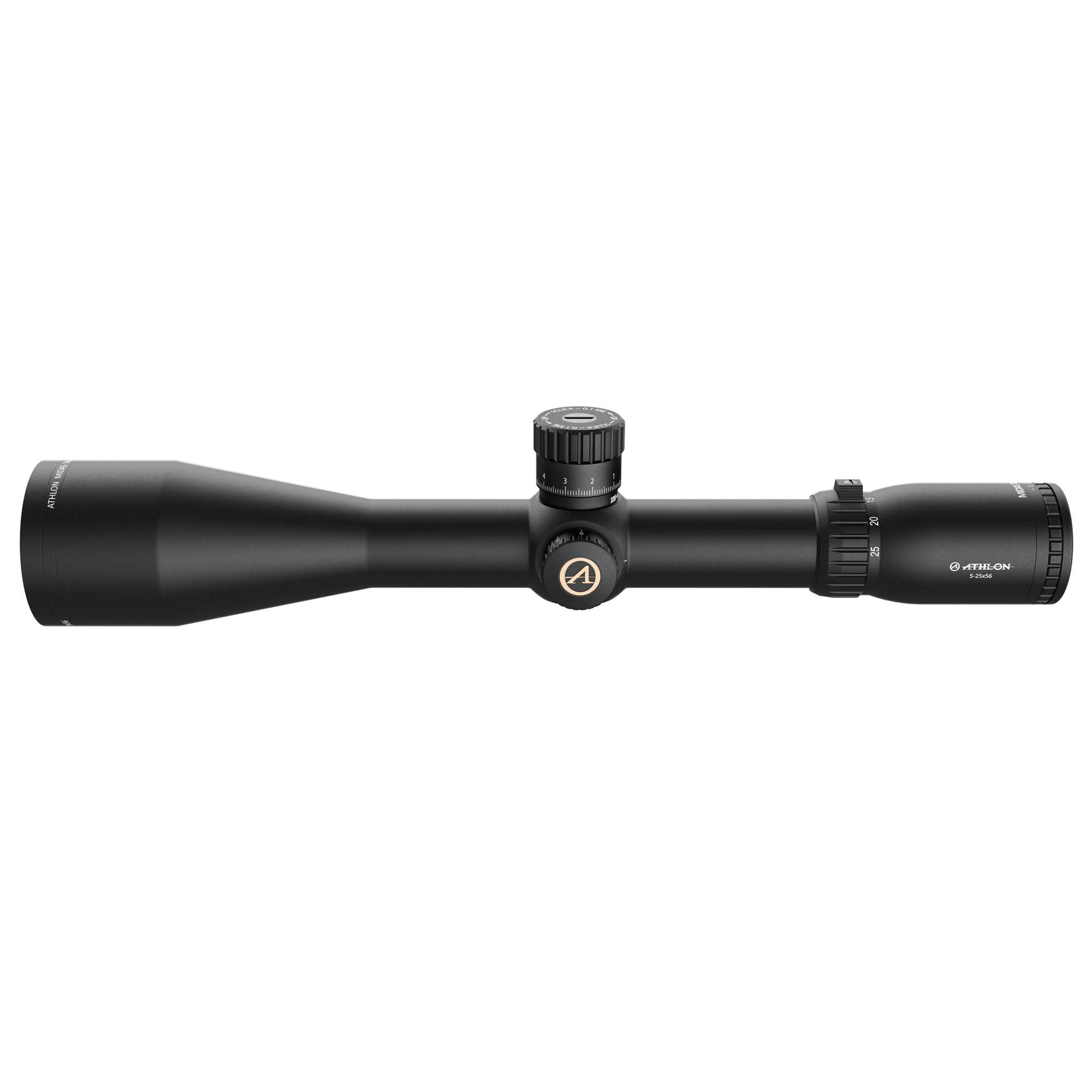 Midas TAC HD 5-25x56 34mm
The big brother in the Midas TAC family, this 5-25×56 first focal plane scope gives you even more versatility. 
We upgraded Argos BTR family of rife scopes with new turret system, precision true zero stop, beefier knobs, sleeker power ring, etc.  Added a SFP 1-8×24 and a new reticle for the MOA version.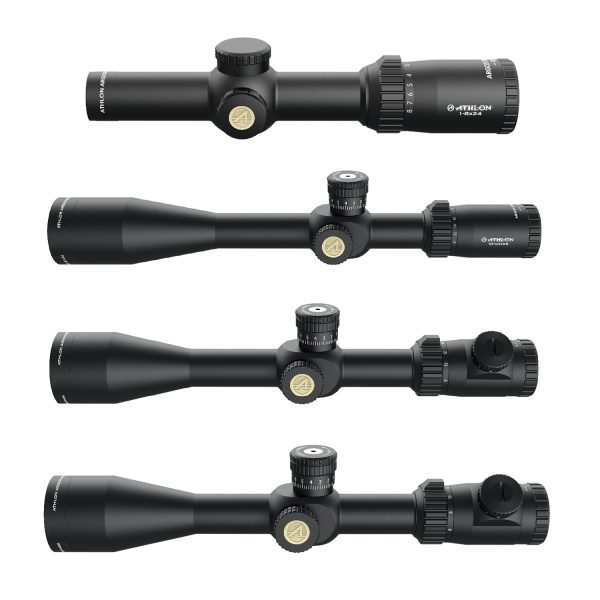 The Midas TSR family of Red Dot Sights features 50k hour battery life, motion activation, smart power management system, and more.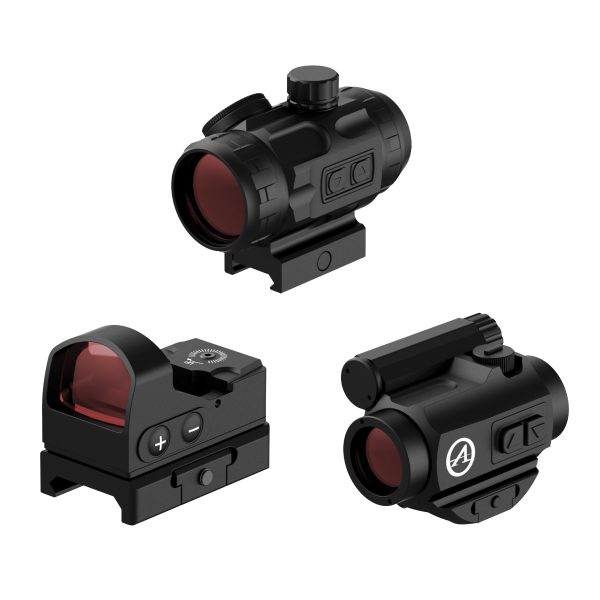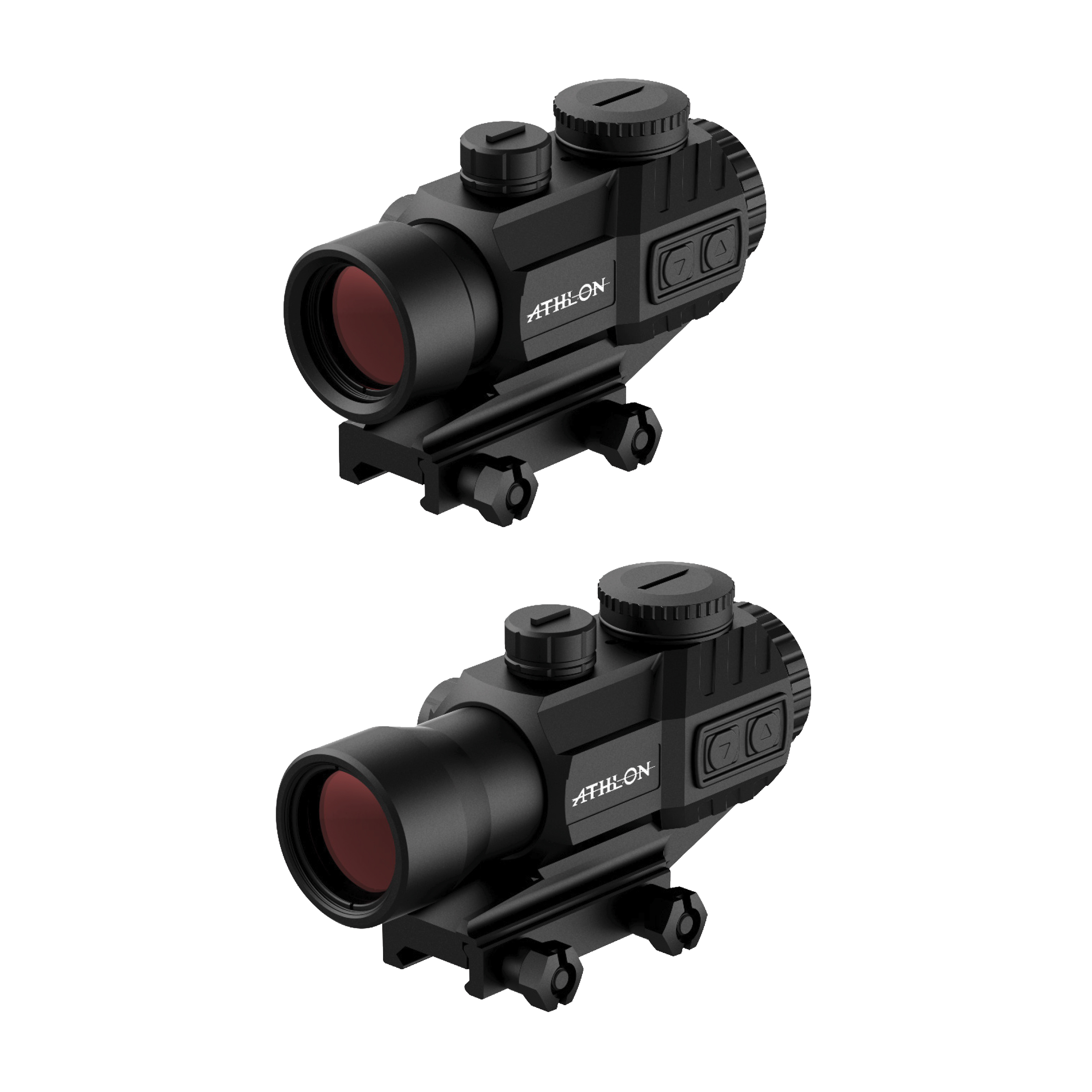 The Midas TSP family of Prism Scopes had many updates including electric switch, smart power management system, dual color reticle, etc.
New for 2020, Athlon Precision Rings are made in the USA from High Strength Aluminum Alloy. Designed for precision rifles including magnum calibers