Outdoor Ever Review of Athlon Optics Binoculars Goes Live…
The Team at OutdoorEver.com Shares there Views HERE…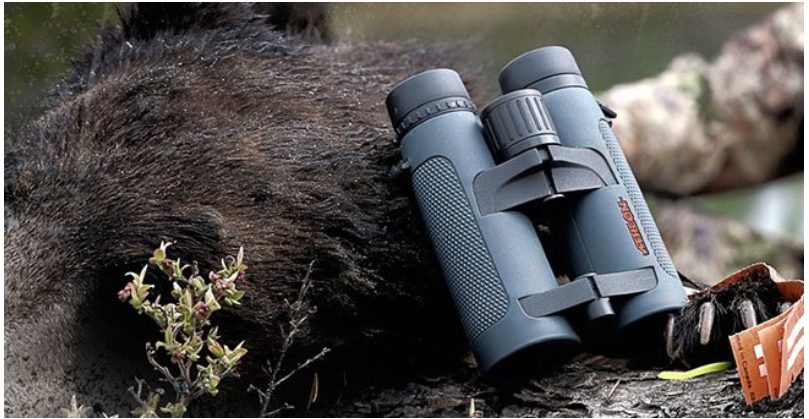 In an Original Review By Glen Artis, of Outdoor Ever, titled "Athlon Binoculars; Are They The Titans Of The Optics World?"  Glen lets us know his views on each of our Binocular lines. Summing them up and discussing the quality vs affordability aspects of the Optics. He also provides interesting facts on how Athlon has the ability to provide such quality optics for affordable prices.
While Discussing Athlons Range of Binoculars he focuses on each one of the Binocular lines Individually. Focusing on Pricing, Durability, Quality and Customer Performance. He also breaks down the field of view available within each line of binocular. He also touches on the subject that these Products from an American Company and offered with a Lifetime Warranty.

While reviewing the Cronus Binocular line he says, "these binoculars are marketed for serious glassing. So if you are in the market for a high-quality flagship but do not want to spend a lot of money I recommend the Cronus."  He tells us, "the Ares Binoculars offer the quality of a high-end product at a much reduced price."  He expresses how Athlon provides high value optics,  in the Midas line of Binoculars. While Reviewing the Argos line of Binoculars he lets us know that the series has "something for all." As he reviews the Talos line of Binoculars he lets us know just because they are ordinary doesn't mean you lose quality, the 8×32's offer the widest field of view of any Binocular which stands at 427ft at 1000 yards. Therefore they are ideal for wildlife and bird watching. He also lets us know that due to the 12×50 version of the Talos has extra-large objective lens, it can preform well in low lighting, and long-range viewing. Discussing the Neos he shares the view of "combined with their design that does not require anti-reflection coating gives them more light transmission and the Neos are still good budget binos."
Outdoor Evers Top Athlon Binocular Picks are:
Cronus 8.5×42

"For starters, this version has a wider field of view compared to its counterpart.The addition .5x magnification produces a more detailed image than the traditional 8x magnification.This makes it an ideal binocular for birdwatching and for wildlife enthusiasts."
 Ares 10×42
"Voted 2018 best mid-range binocular, Being a mid-range binocular it boasts the same features as other more expensive binoculars. In essence, it offers all the features and performance of a flagship model are a reduced price. "
Midas 8×42
"What makes the Midas 8×42 special is its performance is above average when compared to other similarly priced binoculars. For starters, it has a wide field of view of 426 ft at 1000 yards. This is considerably better than that of other binoculars in the same price tag."

Argos 8×42
"It features all the elements found in pricier binos. There are the dielectric coating and fully multi-coated optics. Also, Athlon uses Bak-4 prism on this model, giving it an edge over the competition. The lenses also have a protective exterior coating that protects against dirt, oil, and scratches.In essence, the Argos 8×42 offer the performance of a high-end binocular at a reduced price tag."
Talos 10×50
"The Talos 10×50 is a budget binocular that can be used for long-range viewing and in low lighting. Costing below $200 it performs better than most other binoculars in this price range.  This makes it a pocket-friendly option for low light glassing."
10×50 Neos
"When it comes to brightness it performs considerably better than its roof prism Neos siblings. A polycarbonate chassis houses its optical components. This chassis is reinforced with a rubberized armor that gives it grip and toughness.Though it is not a lightweight binocular it performs better than its counterparts in the Neos series. It has a wider field of view than the 12×50 and offers more brightness than the other Neos variants."

Conclusion
Athlon might not be a big name brand such as Nikon or Bushnell yet, but they do offer some pretty impressive binoculars. The company is particularly known for offering value for money. When you consider some flagship models cost almost double the price of the Athlon Cronus, the value for money is evident. Also, the manufacturers do not compromise on quality in a bid to offer affordable products. This is a good thing as high-end features are more often than not associated with hefty price tags.
To View Full Review Click Here…
For more information and Reviews Check Out Outdoor Evers Website