Shawn Tompkins of Athlon Optics & National Wild Turkey Federation Fundraising Banquet
One of our sales team members, Shawn Tompkins (retired LEO), spent this past weekend demonstrating Athlon products in the Wichita, KS area. He shared his experiences and some pictures with us today.
"I spent Friday traveling from Olathe Ks to the Wichita/Hutchinson area for the demonstration of product for potential Dealers.  Ryker Arms  (http://www.rykerarms.com/)  in eastern Wichita was the first stop.   The setup is a unique use of space since the owner runs two business out of the same building.  His business model resulted in a wide variety consumer coming in and seeing our product.  The owner is a retired Army Kiowa Helicopter pilot who served in the Afghanistan theater.  Our product was examined, and the initial order placed.  Total time spent in shop three hours meeting customers and answering questions.
The next stop was a 40-minute drive to the town of South Hutchinson KS. Second Amendment Tactical ( http://2ndamendmenttactical.com/) This was also a successful visit as I was able to meet with several customers and demonstrate our product.
Saturday 4-13 Morning afternoon: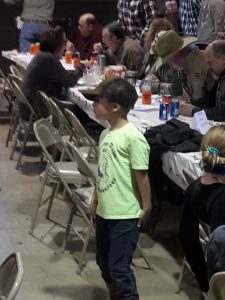 I visited with potential dealers in McPherson KS and made great connections with several of them. Hopefully they will be featuring our products soon!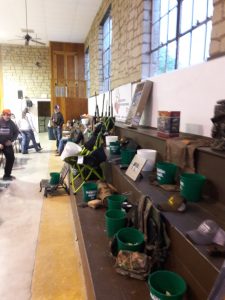 That evening I participated in a National Wild Turkey Federation fundraising banquet in Douglass Ks.  The attached pictures are of a little guy with our hat on and a general setting photo of some of the silent auction area.  There were about 150 people of all ages in attendance and our product was very well received and made an impact on the fundraising."